Description

Package Content
Details
Jetson Xavier NX AI Development Board, Waveshare NX Development Board Based on Jetson Xavier NX
Waveshare Jetson Xavier NX Dev Kit
Alternative Solution For Jetson Xavier NX Developer Kit
Based on Jetson Xavier NX Module
AI Edge Computing Development Kit
This is not the NVIDIA official Developer Kit
Based on Jetson Xavier NX Module, providing almost the same peripheral interfaces, size and thickness as the Jetson Xavier NX Developer Kit.

This kit includes a Xavier NX Module with onboard 16GB eMMC, does not support Micro SD card. Free 128 GB NVMe SSD, high-speed reading/writing, meet the needs of large AI project development.
Version Option
JETSON-IO-BASE-B
Carrier board, can directly insert into Jetson Xavier NX Module.
Waveshare NX development kit 8/16 GB
Includes Jetson Xavier NX 8/16 GB Module, JETSON-IO-BASE-B, 128GB NVMe SSD, power adapter and cooling fan.
comparing the specifications
Official Jetson Xavier NX Developer Kit
Waveshare Jetson Xavier NX
Developer Kit
Appearance





It is almost the same as the Jetson Xavier NX Developer Kit, compatible with the expansion board and the case of the NX official developer kit
Core Board
8GB memory, a special no eMMc version included in the official kit.
NVIDIA Official

8/16 GB

Xavier NX Module

with 16GB eMMC

External storage

Micro SD card

(should be purchase separately)


Free

128G

NVMe SSD, the read speed of PCIe 3.0 interface up to

2400MB/s

, no need to purchase additionally, which can meet the requirements of complex development projects
Network Card
Original M.2 wireless network card, support Bluetooth 5.0, dual-band WIFI
M.2 wireless network card, support Bluetooth 5.0, dual-band WIFI
GPIO


Normal 40PIN GPIO Interface


Colorful 40PIN GPIO Interface
Others
Parameters such as AI performance, CPU, GPU, peripheral interface, size, bottom case and thickness are the same
Jetson Xavier NX Module Specification
Version
8GB
16GB
AI Performance
21 TOPS
GPU
384-core NVIDIA Volta™ GPU with 48 Tensor Cores
CPU
6-core NVIDIA Carmel ARM®v8.2 64-bit CPU
6MB L2 + 4MB L3
Memory

8 GB

128-bit LPDDR4x 59.7GB/s

16 GB

128-bit LPDDR4x 59.7GB/s
Storage
16 GB eMMC 5.1
Power
10W | 15W | 20W
PCIe
1 x1 (PCIe Gen3) + 1 x4 (PCIe Gen4), total 144 GT/s*
CSI
Up to 6 cameras (24 via virtual channels)
14 lanes (3x4 or 6x2, 3x4 + 1x2 or 5x2 + 1x4 ) MIPI CSI-2
D-PHY 1.2 (up to 30 Gbps)
Video Encode
2x 4K60 | 4x 4K30 | 10x 1080p60 | 22x 1080p30 (H.265)
2x 4K60 | 4x 4K30 | 10x 1080p60 | 20x 1080p30 (H.264)
Video Decode
2x 8K30 | 6x 4K60 | 12x 4K30 | 22x 1080p60 | 44x 1080p30 (H.265)
2x 4K60 | 6x 4K30 | 10x 1080p60 | 22x 1080p30 (H.264)
Display
2 multi-mode DP 1.4/eDP 1.4/HDMI 2.0
DL Accelerator
2x NVDLA Engines
Vision Accelerator
2x PVA
Networking
10/100/1000 BASE-T Ethernet
Dimensions
45 mm x 69.6 mm
260-pin SO-DIMM connector
*Please refer to the Software Features section of the latest NVIDIA Jetson Linux Developer Guide for a list of supported features
Compact, Powerful Performance At The Edge
21 TOPS AI Performance
Up to 21 TOPS of accelerated computing delivers the horsepower to run modern neural networks in parallel and process data from multiple high-resolution sensors, that is a requirement for full AI systems
With Cloud-Native Support
Jetson Xavier NX modules cloud-native support lets developers build and deploy high-quality, software-defined features on embedded and edge devices. Pre-trained AI models from NVIDIA NGC and the TAO Toolkit give you a faster path to trained and optimized AI networks, while containerized deployment to Jetson devices allows flexible and seamless updates.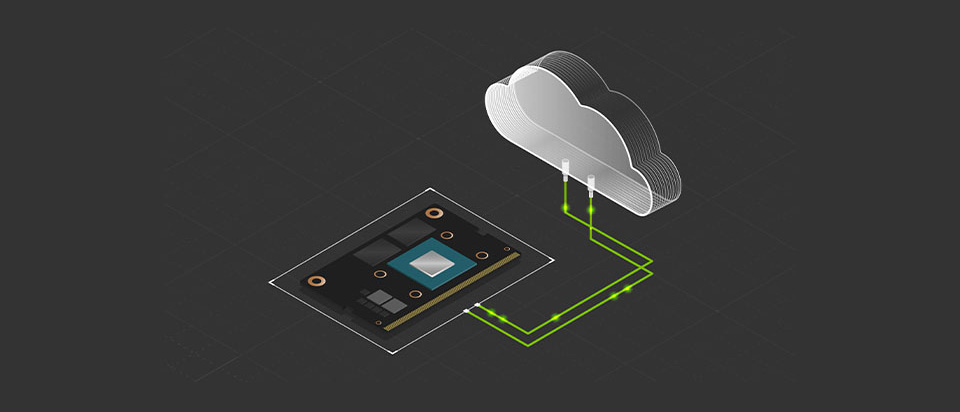 Ideal For Critical Embedded Applications
Jetson Xavier NX is perfect for high-performance AI systems like commercial robots, medical instruments, smart cameras, high-resolution sensors, automated optical inspection, smart factories, and other AIoT embedded systems.
Image Recognition
Object Recognition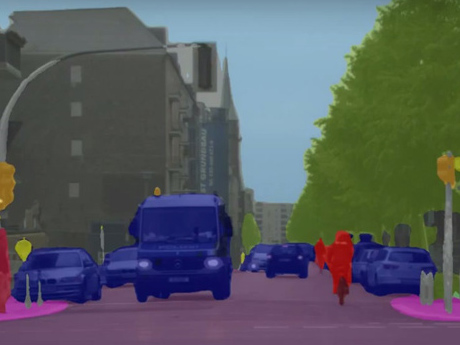 Semantic Segmentation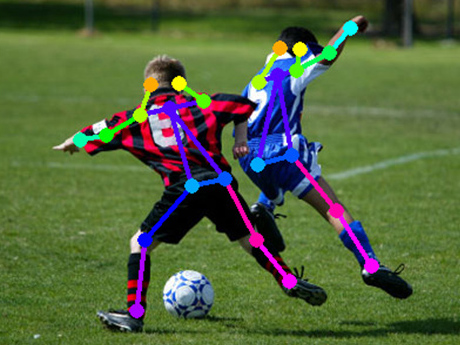 Pose Estimation
Monocular Depth
Position Tracking
AI Computing Neural Networks SDK
Jetson Development Pack (JetPack) is an on-demand all-in-one package that bundles and installs all development software tools for the NVIDIA Jetson embedded platform.
Onboard Resources
Outline dimensions
Resources & Services

Waveshare Jetson Series
Product Comparison
Product
Nano Developer Kit
TX2 NX Developer Kit
Xavier NX Developer Kit
Version
NVIDIA Official B01 Kit
Waveshare
Waveshare
NVIDIA Official Kit
Waveshare
AI Performance
0.5 TFLOPS (FP16)
1.33 TFLOPS
21 TOPS
GPU
NVIDIA Maxwell, 128 NVIDIA CUDA Core
NVIDIA Pascal architecture with 256 NVIDIA CUDA cores
384-core NVIDIA Volta GPU with 48 Tensor Cores
CPU
4-Core ARM Cortex-A57 MPCore CPU
Dual-core NVIDIA Denver 2 64-bit CPU and Quad-core Arm Cortex-A57 MPCore processor complex
6-core NVIDIA Carmel ARM v8.2 64-bit CPU
6MB L2 + 4MB L3
Memory
4 GB 64-bit LPDDR4
1600Mhz 25.6GB/s
4 GB 128 bit LPDDR4
51.2 GB/s
8 / 16 GB 128-bit LPDDR4x
59.7GB/s
Storage
Micro SD card
(should be purchase separately)

16 GB


eMMC 5.1

16 GB

eMMC 5.1
Micro SD card
(should be purchase separately)

16 GB


eMMC 5.1
Free Storage
None

32 GB U disk

128 GB SSD

None

128 GB SSD

Power
5W | 10W
7.5W | 15W
10W | 15W | 20W
PCIe
M.2 E KEY (PCIe Gen 2 x1)
M.2 E KEY (PCIe Gen 4 x1)
M.2 M KEY (PCIe Gen 4 x4)
CSI
2 MIPI CSI-2 DPHY Channel
Video Encode
4Kp30
4x 1080p30
9x 720p30 (H.264/H.265)
1x 4K60
3x 4K30
4x 1080p60
8x 1080p30 (H.265)
1x 4K60
3x 4K30
7x 1080p60
14x 1080p30 (H.264)
2x 4K60
4x 4K30
10x 1080p60
22x 1080p30 (H.265)
2x 4K60
4x 4K30
10x 1080p60
20x 1080p30 (H.264)
Video Decode
4Kp60
2x 4Kp30
8x 1080p30
18x 720p30 (H.264 / H.265)
2x 4K60
4x 4p30
7x 1080p60
14x 1080p30
(H.264 / H.265)
2x 8K30
6x 4K60
12x 4K30
22x 1080p60
44x 1080p30 (H.265)
2x 4K60
6x 4K30
10x 1080p60
22x 1080p30 (H.264)
Display
HDMI 2.0 / DP1.2
HDMI 2.0 / DP 1.4
DL Accelerator
-
-
2x NVDLA Engines
Vision Accelerator
-
-
2x PVA
Networking
10/100/1000 BASE-T Ethernet
Dimensions
100 x 80 x 29 mm
103 x 90.5 x 34 mm
Weight: 0.549 kg
Quick Overview
JETSON-IO-BASE-B
JETSON-IO-BASE-B (carrier board)
1
JETSON-XAVIER-NX-8G-DEV-KIT
Waveshare NX development kit:
Jetson Xavier NX 8GB Module
JETSON-IO-BASE-B
Cooling Fan
128GB NVMe SSD
Wireless network card
Power adapter
JETSON-XAVIER-NX-16G-DEV-KIT
Waveshare NX development kit:
Jetson Xavier NX 16GB Module
JETSON-IO-BASE-B
Cooling Fan
128GB NVMe SSD
Wireless network card
Power adapter