Description

Package Content
Details
OAK-D-POE development kit with PoE feature, OpenCV AI machine vision kit, IP67 waterproof
OAK-D-POE
OpenCV AI Machine Vision Kit
depth measuring / image recognition / security monitoring / ntelligent driving / robotics
Gigabit Ethernet PoE / IP67 waterproof
Specifications
| | |
| --- | --- |
| Depth measuring range | 0.2 ~ 9 m |
| Depth camera | global shutter |
| RGB camera | 12MP |
| max framerate | 60fps (RGB), 200fps (Depth) |
| AI chip | Intel Myriad X 4TOPS computing performance |
| Video plug flow | 4K 30 fps H.265 plug flow |
| Connector | Gigabit Ethernet, with 802.3af-compliant PoE circuit |
| Expansion interfaces | GPIO, SPI, UART |
| NN platform support | all platforms |
| Power consumption | 2W ~ 5.5W |
| Development language | Python, C++ |
| Eclosure | aluminum enclosure |
| Weight | 361g |
powerful computing performance
the OAK provides up to 4TOPS computing performance,
10 times of OpenMV, 40 times of Raspberry Pi 4B
camera specifications
IP67 waterproof
use free neural networks
or create your own
The OAK adopts Myriad X for binocular depth calculating as well as AI neural inference, then providing direct outputs like target coordinates, IMU data, recognition results, and so on. More other functions can be achieved by calling the API, which allows you to build your own system easier.
Extensive applications
the OAK can be widely used thanks to its rich functions and technologies,
it will upgrade your project to the next level by enabling the computer vision feature
Intelligent traffic
Detection and recognition for motor vehicles, non-motor vehicles, pedestrians, traffic signs, traffic events...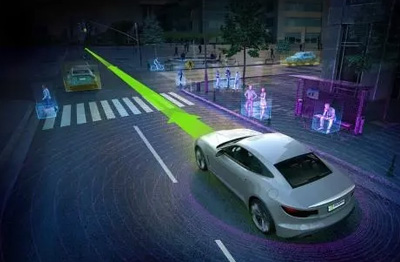 Intelligent driving
Recognizing and ranging around vehicles and road conditions, recognizing the driver status and providing intelligent assistance.
Intelligent safety & security
The neural network keeps learning new sudden human body features and event accidents, providing intelligent detection and giving alarm for human abnormal behaviors and accidents.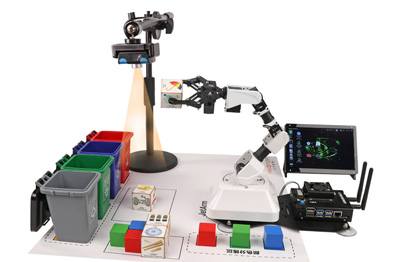 Robotics
Used on industrial robots field, enabling robot functions like target identification, positioning, size measuring, binocular depth mapping, navigation...
Math contest
Suitable for teaching competitions like robotic vision, OpenCV, AI IoT projects, Python programming, and so on.
Platform & language support
Framework & neural network support
Working with tripod
Outline dimensions
Weight: 0.483 kg
Quick Overview