Description

Package Content
Details
NVIDIA OFFICIAL RECOMMENDATION!
JetBot AI Kit, AI Robot Based on Jetson Nano
Overview
Smart robot is always the favorite project of electronic enthusiasts, however, a robot will be "not that smart" if it is not AI-based.
Welcome the JetBot, an actual smart robot powered by Jetson Nano. With the intelligent eye (front camera), facial recognition, object tracking, auto line following, and collision avoidance can be easily achieved. It also comes with ROS nodes code, which makes it easy to get started with the open source ROS (Robot Operating System), and to learn the system framework and concepts of ROS.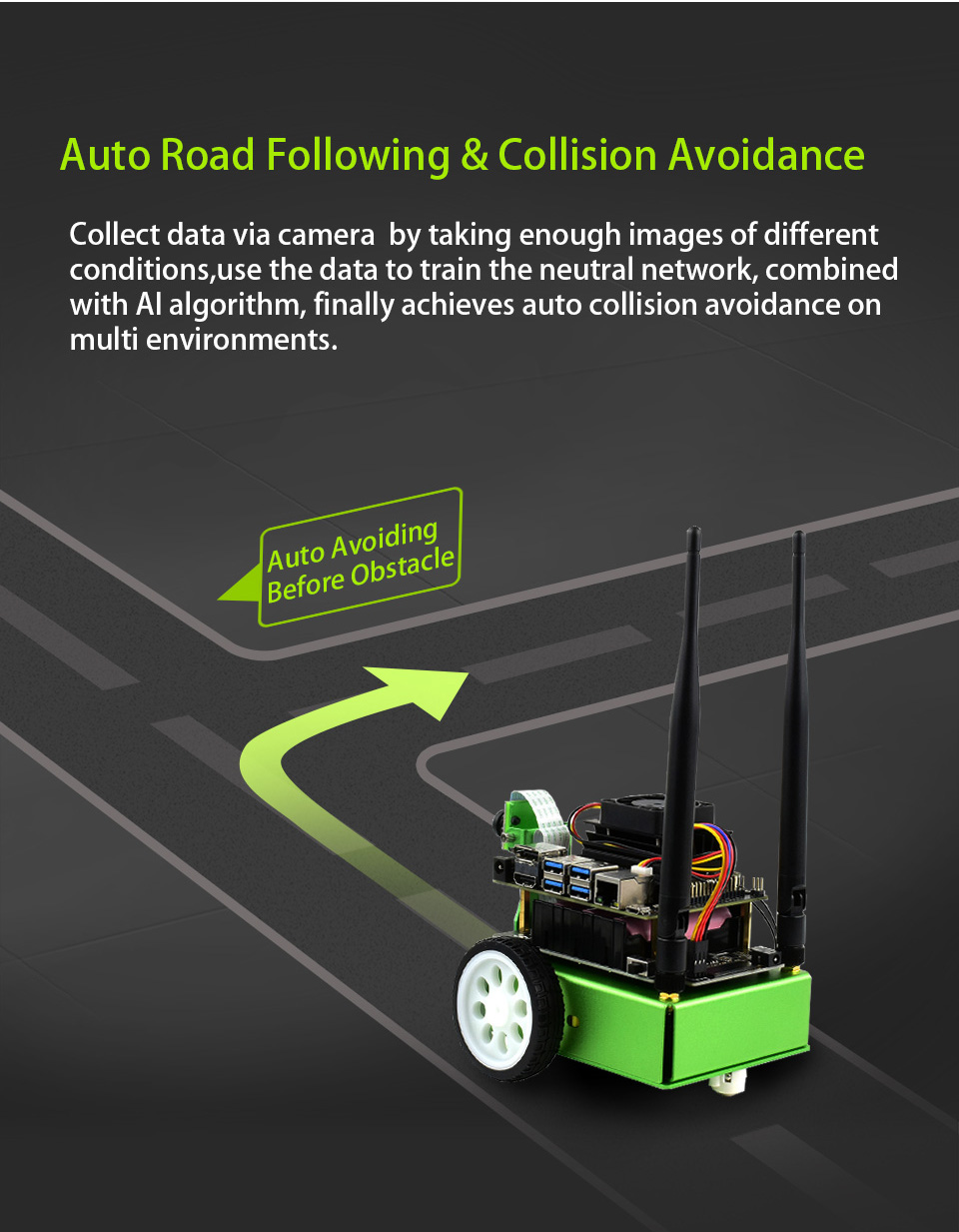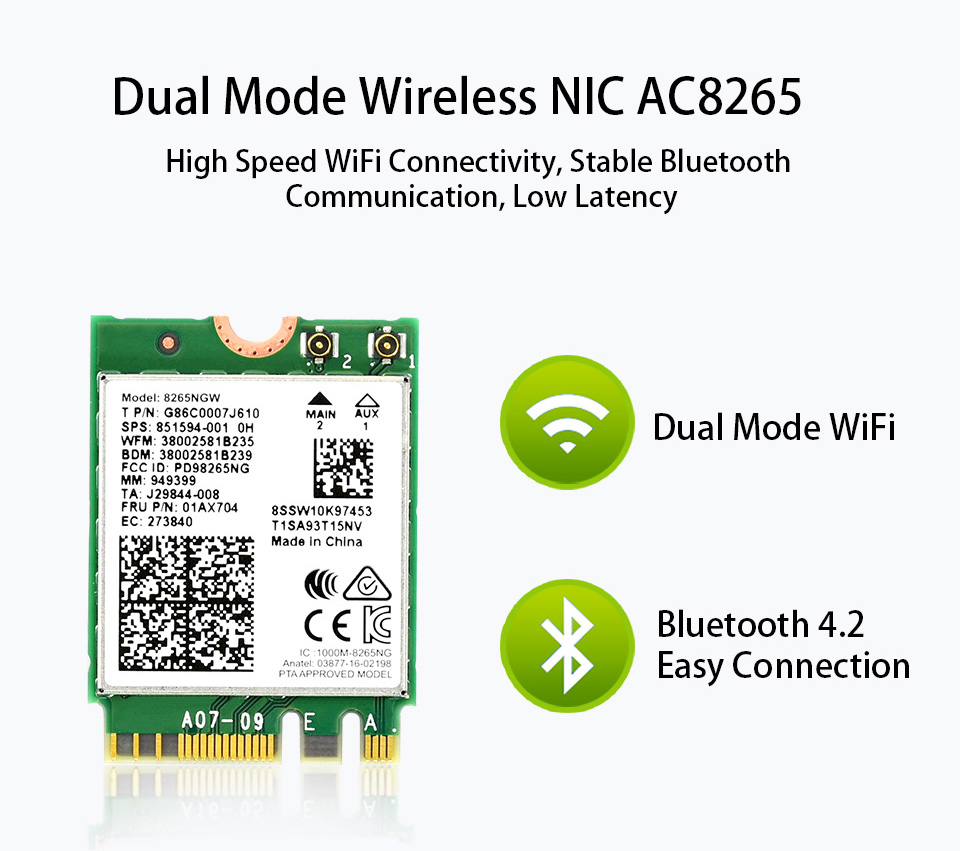 Resources & Services

Jetson AI Robot Selection Guide
JetBot
JetRacer
JetRacer Pro
Controller*
4GB
2GB
4GB
2GB
4GB
2GB
OS
Ubuntu 18.04 LTS
Language
Python
Camera
8MP HD resolution, 160° FOV wide angle camera
OLED
0.91" 128×32 pixels
Wireless*
AC8265
USB
AC8265
USB
AC8265
USB
Teleoperation
Gamepad, webpage
Communication
WiFi
Protection
over charge/discharge protection, over current protection, short circuit protection, reverse proof
Driving Type
Differential 2WD
Ackerman steering
Dual gearmotor rear wheel drive
Ackerman steering
High speed motors 4WD
Front and rear axle differentials
Shock absorber
N/A
Adjustable oil-filled shocks
4WD independent suspension
Power supply
12.6V, 18650 battery × 3
(connected in series)
8.4V, 18650 battery × 4
(two in parallel, two in series)
Note: the 18650 batteries are NOT included.
motor
TT motor
Reduction rate 1:48
Idle speed 240RPM
37-520 DC gearmotor
Reduction rate 1:10
Idle speed 740RPM
RC380 high speed carbon brushed motor
Idle speed 15000RPM
Servo
N/A
MG996R, 9kg/cm torque
E6001, 6kg/cm torque
Chassis
Aluminum alloy chassis
Quality rugged plastic chassis
Crashproof
N/A
Front sponge
Program library
JetBot, ROS
JetRacer, DonkeyCar
Suggestion
Entry level
Basic programming skill required
Competition level
Experienced programming skill required
High speed competition level
Experienced programming skill required
Note
*Controller:
4GB stands for Jetson Nano Developer Kit (B01) controller, with 4GB RAM
2GB stands for Jetson Nano 2GB Developer Kit controller, with 2GB RAM
*Wireless:
AC8265 stands for AC8265 wireless NIC, 2.4G/5G dual-band WiFi, Bluetooth 4.2
USB stands for USB wireless NIC, 2.4G/5.8G dual-band WiFi


Weight: 1.217 kg
Quick Overview
Please properly keep the Jetson products' original packing box and accessories (if any) for warranty service, and the serial numbers on the product and packing box MUST be matched, otherwise, the original manufacturer will reject returning / repairing.
The power supply in this kit is for battery charging only, and will not power the Jetson Nano directly. If you want a stand-alone power supply for the Jetson Nano, please buy another 5V/4A power adapter.
The 18650 batteries are NOT included
Please note that the battery length SHOULD be less than 67mm, some batteries with protection plate in the market are NOT supported, learn more