Description

Package Content
Details
D500 Developer Kit, DTOF Laser Ranging Sensor, 360° Omni-Directional Lidar, UART Bus
D500 Developer Kit
DTOF Laser Lidar
Specifications
Ranging Distance
0.03 ~ 12.00m
Ranging Average Accuracy
±10 mm (within 0.3 ~ 0.5m)
±20mm (within 0.5 ~ 2m)
±30mm (within 2 ~ 12m)
Scanning Frequency
6 ~ 13Hz (Typ 10Hz)
Scanning Angle
360°
Ranging Frequency
5000Hz
Wavelength
895 ~ 915 nm (Typ 905)
Communication Interface
UART @230400
Ambient Light Tolerance
60KLux
Power Supply
5V
Power Consumption
1.45W
Operating Current
290mA
Weight
45g
Operating Temperature
-10 ~ 45°C
Lifetime
10000+ hours
Dimensions
(L × W × H)
54.00 × 46.29 × 35.00mm
DTOF (Direct Time of Fight) Ranging Technology
Adopting DTOF (Direct Time of Fight) ranging technology, measuring distance according to the time-of-flight of the laser pulse, within the effective detection distance of 12m, the radar ranging accuracy will not change with the distance, and can reach the measurement accuracy of ±30 mm. With efficient algorithm logic to achieve 360 degrees detection of robot, autonomous mapping, and obstacle detection...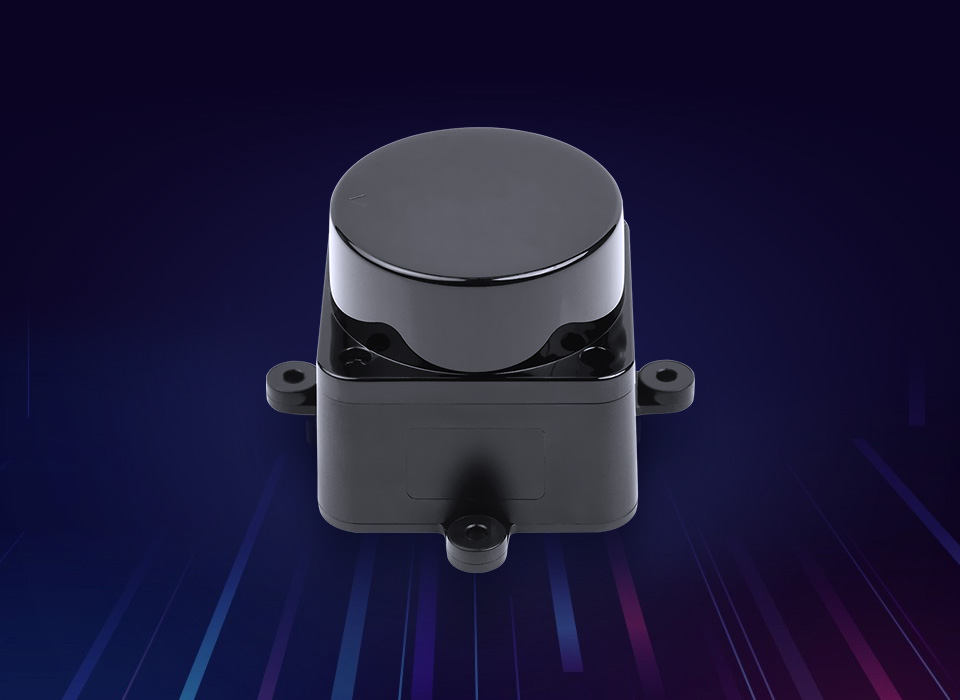 Long Lasting Lifetime
Brushless motor, quiet without Friction, the lifetime can reach 10000+ hours
360° Omni-Directional Laser Scanning
Rotates clockwise in the ranging core to achieve 360-degree scanning and ranging of the surrounding environment, thus obtaining the contour map of the surrounding environment and the point cloud information of the location of obstacles
12m Ranging Radius
 Ensuring the large-area cruising and mapping capabilities of robots
Anti-strong light interference
Rigorous optical design and powerful chip can effectively avoid strong light interference, and can resist the strong light environment of 60000Lux, which can achieve indoors and outdoors high-frequency and high-precision distance measurement and accurate mapping
Exquisite, Compact, Stylish Appearance
It adopts a compact structure design, stylish appearance, smaller size, lower power consumption, and can be embedded inside the robot to reduce its size and improve its passability
Laser Safety FDA Class 1
To ensure the safety for humans and pets, a low power infrared laser emitter is used as the light source and is driven by modulated pulses, the laser completes the emitting action in a very short period of time, complying with the FDA Class 1 human eye safety rating
Application examples
Product show
* for reference only, the Raspberry Pi 4B is NOT included.
Outline dimensions
Resources & Services

* Resources for different product may vary, please check the wiki page to confirm the actually provided resources.
Product Selection
Product
RPLIDAR A1
D500 LiDAR Kit
D200 LiDAR Kit
DTOF LIDAR STL27L
RANGING DISTANCE
0.15 ~ 12.00 m
0.03~12.00m
0.15 ~ 8.00 m
0.03~25.00 m
RANGING ACCURACY
1% of actual distance (≤3 m)
2% of actual distance (3~5 m)
2.5% of actual distance (5~12 m)
±10 mm (0.3 ~ 0.5m)
±20mm (0.5 ~ 2m)
±30mm (2 ~ 12m)
White target:
±5mm (0.1~0.5m)
±10mm (0.5~1m)
±1.0% of actual distance (1~6 m)
±1.5% of actual distance (6~8 m)
±15mm (0.03~2m)
±20mm (2~8m)
±30mm (>8m)
Black target:
±7mm (0.1~0.5m)
±12mm (0.5~1m)
±1.2% of actual distance (1~4 m)
±1.5% of actual distance (4~6 m)
NA (6~8m)
SCANNING FREQUENCY
5.5 Hz
6~13Hz (Typ 10)
6Hz by default, 2 ~ 8 Hz externally controllable
10 Hz
SCANNING ANGLE
360°
360°
360°
360°
RANGING FREQUENCY
8000 Hz
5000 Hz
4000Hz
21600Hz
RESOLUTION
≤ 1% of actual distance (≤12 m)
≤ 2% of actual distance (within 12~16 m)
15 mm
≈ 17 mm
15~30 mm
WAVELENGTH
785 nm
895 ~ 915 nm (Typ 905)
775 ~ 800 nm (Typ 793)
895 ~ 915 nm (Typ 905)
COMMUNICATION INTERFACE
UART
UART
UART
UART
POWER SUPPLY
5 V
5 V
DC 5V±10%
4.5~5V
POWER CONSUMPTION
0.5 W
1.45W
≈ 1.5 W
1.45W
OPERATING CURRENT
100 mA
290mA
≤300mA
290mA
WEIGHT
248g
45g
101g
46.1g
OPERATING TEMPERATURE
0°C ~ 40°C
-10 ~ 45°C
-10°C ~ 50°C
-10°C ~ 50°C
DIMENSIONS(L × W × H)
96.8 × 70.3 × 55.0mm
54.00×46.29×35.00
96.3 × 59.8 × 38.80mm
54.00 × 46.29 × 34.80mm
Weight: 0.159 kg
Quick Overview